Roper Whitney Brakes
Connecticut Floor Brakes
Optional Accessories
Automatic Folding Machines

Roper Whitney has been producing quality folding systems for a variety of markets. Building on that experience, the Autobrake integrates advanced design with the features that have made the Autobrake the choice of professionals.

The Autobrake combines automated bending of angles up to 145 degrees, material clamping, and material support into a single CNC controlled system employing wing bending techniques.

Benefits of the Autobrake system vs. manual or press brake bending are:
– Reduced labor costs
– Improved part accuracy
– Reduced setup time
– Minimized tool changes
– Improved part quality especially on soft and pre-painted material

Features
Integrated Sheet Support & Material Handling:
Work pieces are fully supported by the back-gauge table beneath the clamping jaw, and are automatically positioned to an accuracy of +/- .004″. The back gauge is positioned using a ball screw and is driven by a servo motor for low noise operation. The servo motor automatically recovers from back gauge displacements as high as .625".

Nine conveniently spaced fingers provide positive contact with the sheet edge at all times and the fingers will travel down to 0.0″ position. Maximum back gauge travel can be reached in less than 3 seconds using a three-stage design combining high speed with compact space requirements. The operation of the pop-up back gauge fingers is controlled pneumatically. Air supplied to the back-gauge fingers must be clean and filtered with an operating pressure of 80-100 psi. The back gauge is capable supporting sheets up to 700lb. (318kg). The standard back gauge depth is 40" with optional 61" and 122" depths.

Automatic Dual Clamping System:
Clamping pressure exerted by the upper jaw is variable to accommodate a wide variety of materials, thicknesses and finishes. Programmable clamping and hemming pressures are CNC controlled so no tool change is required to create open, closed, or tear drop hems. The position of the upper beam is measured by a closed loop circuit for improved forming of hems and the open height can be programmed for easy part handling.

Construction:
The Autobrake is a plate and weldment steel construction, delivering superior performance and features in a simplified rigid design. End housings are a plate-type construction bringing drive components close together for improved stiffness and performance. Actuating mechanisms are secured in rigid mounts at the outside of the housings, allowing easy maintenance.

Clamping and hemming are programmed. The upper beam is driven to programmed settings on both ends by a brake motor and eccentric drive of the beam with a connecting shaft. Clamping and hemming power is delivered to the clamp jaws by a series of spring washers to provide variable clamping pressures with a shock-absorbing end stop. This provides reliable clamping pressure regardless of material thickness. Integral to the upper beam are the ways with non-metallic gibing to guide and retain the upper beam within the end housings.

The folding beam consists of a thick plate for maximum resistance to bending forces with a machined seat to receive the standard .787″ (20mm), the .390″ (10mm) or .250″ (7mm) bending blade. A micrometer nut setting allows adjustment for large variations in material thickness. Actuating members rotate the bending beam into position from both ends of the machine using a variable speed drive for accurate control over programmed bend angles. Mechanisms are mounted within reinforced connections for improved performance.

The lower beam is a welded reinforced structure fabricated of thick steel keyed into the end housings. The lower beam is pinned in place, and coupled to the end housings for improved rigidity. The advanced design of this beam delivers superior hemming results.

Access to the Autobrake's electrical system is located at the right-hand portion of the machine through a quick-lock enclosure. This enclosure houses the power and control devices that drive the machine, and extends behind the right-hand cover for reduced machine length.

Crowning System:
The system provides a quick easy method for adjusting the center crown of the bending tooling to improve bend accuracy, and adjust the work material straightness when forming radius bends. The system is manually adjusted, and locked in place by the operator.

Intelligent Controls:
Synergy is the newest software designed for Roper Whitney's line of powered folding machines. It is a highly advanced CNC system that takes the complexity out of programming and running parts. The full-color, graphical touch screen allows you to store, browse and search for parts, as well as create new parts on the fly.

– Windows 8.1 imbedded industry pro.
– Automatic sequencing of the part that is drawn.
– Possibility of saving programs in folders and subfolders.
– 3D part display.
– Part simulation to verify bends sequence, material handling and collisions.
– A search function is used to make it easier to identify a part.
– Export of programs, library materials and back up to USB stick.
– The actual values of the axis are shown on the display, as well as the motion of the machine in real time.
– There are 3 different hems: Open, closed or tear drop.
– Capable of importing DXF files.
– Konstruct offline programming
– Konnect online service and operator assistance.

With Synergy you have the option to purchase Konstruct. The Synergy software brings together information from the office-based Konstruct program and the field-based Konstruct Mobile with Roper Whitney's technical support program Konnect.
Optional Accessories
Kombi Beam:
The optional Kombi beam is available on all Roper Whitney Autobrakes except the AB1016. This unique tooling assembly adds to the machine's straight and box folding capabilities to produce more complex shapes in less time. It handles a wide range of materials, easily closes hems and withstands the force generated by maximum capacity forming operations. Box tooling is equipped with Roper Whitney's quick-change design allowing for maximum up time and minimized change over time.

Multiple options can be added at the time of purchase to maximize the equipment versatility. These options include segmented lower jaw and bending tooling, automated pivot point adjustment, automated up/down back gauge, back gauge extensions for rear operation, and much more.

Available Autobrake Models:
– AB1016: 10' x 16 gauge mild steel
– AB1014: 10' x 14 gauge mild steel w/ optional Kombi Beam
– AB1214: 12' x 14 gauge mild steel w/ optional Kombi Beam
– AB1212: 12' x 12 gauge mild steel w/ optional Kombi Beam
– AB1011: 10' x 11 gauge mild steel w/ optional Kombi Beam
– AB1009: 10' x 9 gauge mild steel w/ optional Kombi Beam

Manual Brakes
Connecticut Floor Brakes
Connecticut floor mounted manual bending brakes are precision machines designed for accurate bending within rated capacities.

Features of the Connecticut Bending Brake:
– Positive clamping pressure adjustment
– Apron stop rod for repeat bends
– Replaceable bushings and hinge pin
– Long handles for extra leverage
– Work support angle bar for full capacity 1-inch minimum flange
– Improved leg design for lighter weight
– All steel construction; no castings
– Heavy tie rods for minimum deflection
– Removable bending bar and angle
– Adjustable apron hinges
– Positive rear material gauge adjustment

Connecticut Series hand brakes are an economically priced solution for your bending needs and will provide years of trouble-free service.

Available Floor Brake Models:
– 816, 8' x 16 gauge mild steel
– 1018, 10' x 18 gauge mild steel
– 1016, 10' x 16 gauge mild steel

Connecticut Bench Bending Brakes

Connecticut bench mounted hand brakes are rugged, dependable USA-made tools. The model U416 is a heavy-duty bench brake suitable for box and pan or straight bending up to 16-gauge mild steel. The brake features a removable apron angle and apron insert permitting ¼-inch reverse bends in lighter materials. The front to rear adjustment of the U416 allows for a wide range of radius bending. Standard equipment includes an apron stop rod for repeat bends, extension handles and a counterweight to help reduce fatigue when using the brake.

The model U422 is a lighter capacity version of the four-foot bench brake which offers an economical alternative when working with 22-gauge mild steel and lighter. Also, the lighter weight makes this model better suited for transporting to remote job sites.

Connecticut bench-mounted hand brakes provide an economical means of performing a wide range of sheet metal bending and forming operations. These brakes are made of steel welded construction, are easily adjustable and backed by an industry leading 3-Year factory warranty.
The shear will handle a 52″ sheet with a maximum rated capacity of 16 gauge mild steel. 152 shears offer triple-action shearing which includes relief on both edges of the fixed and moving blades. It eliminates blade-to-blade friction, provides "bite" to eliminate sheet movement under shearing stress and produces double penetration in the cutting action which contributes to easier operation.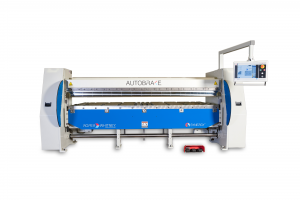 Roper Whitney AB1014K Autobrake with Kombi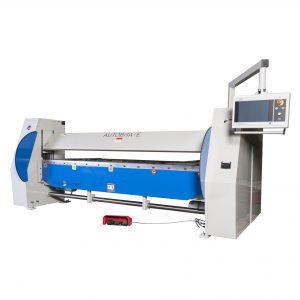 Roper Whitney AB1016 Autobrake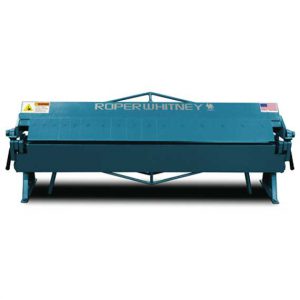 Roper Whitney Bench Brakes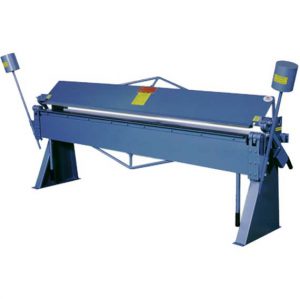 Roper Whitney Floor Brakes